Become a partner…
Why become a partner?
When we say we "Partner", we really mean it. We are offering you several services and features that you can benefit from, ranging from our information to hearing more of what you love. We also offer specializing services that business's can take part in! Partnerships aren't just for our listeners, we offer them to business's who could benefit from them. You can choose what level of partnership you want and change it anytime you like.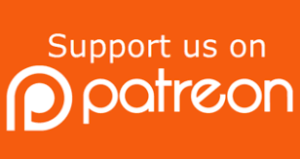 Our most common partnerships are:
#TBJSPrePrep – $10.00 per month will get you access to our show prep service. It gets you started before you do your specialized individual show prepping. (**Click for sample here**)
#TBJSPornaudiographyNews – $15.00 per month will grant you access to #TBJSPrePrep along with 24/7 access to our News RSS Server, news.pornaudiography.com that includes categories like "Off-beat News", "National News", "Lifestyle", "Music", and much more (a username and password will be given after signing up). **In most areas, we may be able to add in your local / regional news.**
#TBJSPornaudiography – $20.00 per month will get you access to our custom sound works we create that you can download onto your smart devices or on your computer for your amusement and entertainment. Some of these things that can be used as ringtones, small bits, random left-overs, or crazy sounding pieces that make no sense whatsoever.
#TBJSVoiceProd – $250.00 per month, we are willing to create ear-catching advertisements, professional voice mail messages, website greetings, brief narrations, or general voice-overs.
Because of our focus on providing the very best, each partner we get will allow us to expand and offer more of what you want from us. For more information about our services and partnership levels, click on the "Support us on Patreon" picture on the right side. While you are there, get signed up and get instant access to to content your partnership grants.
Partnership Options
Our partnership levels include #TBJSPrepPrep, #TBJSPornaudiography, #TBJSPornaudiographyNews, and #TBJSVoiceProd.
We're able to offer a number of different services to for you to enjoy, depending on your partnership level:
FTP Access our audio content
Access to our Audio section
24/7 Access to our news server

Access to our Weekday Show Prep

Voice Overs / Commercial Production

Spotlight YOU in various ways