LOOK: FREE EDITION!!! (Because Freedom Isn't Free)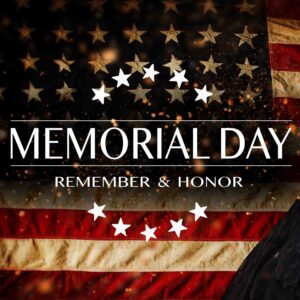 Disney, Comcast at odds over Hulu
Disney is likely to buy out Comcast's remaining one-third stake in Hulu, paving the way for CEO Bob Iger's goal of consolidating programming from Hulu and Disney+ into one app. How much Hulu is worth depends on which side you ask and sources say Disney and Comcast are "tens of billions of dollars apart." Comcast says Disney has diminished Hulu's value by failing to launch it in international markets. Comcast is launching NOW TV, a $20-a-month streaming service for Xfinity internet customers that includes Peacock Premium, 40 live channels and 20 free ad-supported TV channels. The service is aimed at cord-cutters hesitant to pay for pricier live services. (MSN)
Over 450K Waffle Makers Are Being Recalled Due to Potential Injury
Empower Brands, maker of the PowerXL Stuffed Wafflizer Waffle Maker, is recalling roughly 456,000 waffle makers because of a potential burn hazard. There have been 44 incident reports to date, with 34 mentioning burn injuries. Three owners of the Wafflizer products have required medical attention. The PowerXL Stuffed Wafflizer's description boasted non-stick plates, even batter distribution, and rapid heating. Sold with an included recipe booklet, the waffle maker could be used to make deep-pocketed, airy Belgian waffles and crispy stuffed waffles with savory or sweet batters and fillings. The temperature range of the waffle maker was 302 to 374 degrees Fahrenheit. Human skin can sustain first-degree burns at 118 degrees Fahrenheit, second-degree burns at 131 degrees, and can be severely damaged or destroyed with exposure to anything higher than 162 degrees. (Food & Wine)
A Dutch inventor created eco-conscious coffins made from mushroom-like structures and hemp that will decompose within 45 days of burial
A Dutch intrepid inventor is now "growing" coffins by putting mycelium, the root structure of mushrooms, together with hemp fiber in a special mold that, in a week, turns into what could basically be compared to the looks of an unpainted Egyptian sarcophagus. And while traditional wooden coffins come from trees that can take decades to grow and years to break down in the soil, the mushroom versions biodegrades and delivers the remains to nature in barely a month and a half. And for those preferring cremation, there is also an urn they grow which can be buried with a sapling sticking out. So when the urn is broken down, the ashes can help give life to the tree. The coffins cost 995 euros (more than $1,000) each, and the price for an urn is 196.80 euros ($212). (Associated Press)
A new species of shrimp was discovered in Australia after a fisherman caught a whole buttload of them in his net
A new native shrimp species has been recognized by the scientific community after a fisherman caught thousands of the tiny invertebrates in the Gippsland Lakes. The shrimp, identified as belonging to the Caprelloidea crustacean family, has been nicknamed "skeleton shrimp" due to its narrow, cylindrical body. About 10 species of skeleton shrimp have previously been identified in Australia. A statement from the AMRI said close inspection showed the specimen was very similar to a species found in Japan. They eventually deemed the variations, along with several other distinctions in size and shape, enough to categorise it as a different species. The same shrimp species was found in Mercury Passage on Tasmania's east coast between 1993 and 1996, but researchers at the time had believed the specimens had arrived from Japan through scallop farming. It was not until the recent Gippsland Lakes discovery that researchers have understood the importance of the find. The new Australian species will be named Caprella tamboensis. (Australian Broadcasting Corporation)
Starbucks will start freezing out its old ice machines in some stores to introduce new "nugget" ice
Starbucks is slowly transitioning to pebble ice from the ice cubes currently used. Pebble ice—sometimes called "nugget ice" or "Sonic ice" since it is available at Sonic locations—is shaped like a cylinder. It's also the biggest trend in ice right now. Usually reserved for fancy cocktails because it cools down drinks quickly, pebble ice and countertop pebble ice machines are becoming very popular. Many people prefer this type of ice because it doesn't melt as quickly as crushed ice does, so your drinks don't get watered down as fast. Ice chewers are also known to love pebble ice because it is easier to chomp away on. According to a Starbucks spokesperson, the rollout process for the new machines will take a few years. The company plans to install the first pebble ice makers at locations that sell a high volume of colder drinks. (Yahoo News)
Race car drivers tend to blink at the same places in each lap
The world goes dark for about one-fifth of a second every time you blink, a fraction of an instant that's hardly noticeable to most people. But for a Formula One race car driver traveling up to 354 kilometers per hour, that one-fifth means almost 20 meters of lost vision. Considering how often people blink (up to 30 times every minute), a driver could lose as much as 595 meters — over a third of a mile — worth of visual information per minute due to blinking. People are often thought to blink at random intervals, but researchers found that wasn't the case for three Formula drivers. Instead, the drivers tended to blink at the same parts of the course during each lap. Where the drivers blinked was surprisingly predictable, the team found. The drivers had a shared pattern of blinking that had a strong connection with acceleration, such that drivers tended not to blink while changing speed or direction — like while on a curve in the track — but did blink while on relatively safer straightaways. (Science News)
Feds hid JFK film that could prove 'grassy knoll' conspiracy
A 60-year-old home movie could finally reveal whether multiple shooters, and not a lone gunman, assassinated President John F. Kennedy, but the federal government has been hiding it for decades, according to an explosive new lawsuit. The heirs of Orville Nix, a Dallas maintenance man who recorded the moment of Kennedy's death with his home-movie camera, have tried for years to get his original film back from the government's clutches. With recent advances in digital image processing, the original film would essentially be a new piece of evidence. "There's a significant loss in quality between the first and second generation" of an analog film like Nix's. Nix's clip, unlike the better known film shot by Abraham Zapruder, was taken from the center of Dealey Plaza as the presidential limousine drove into an ambush on Elm Street in Dallas on November 22, 1963. It provides the only known unobstructed view of the infamous "grassy knoll" at the time of the fatal shot – the area where, some researchers claim, additional snipers were concealed. Nix's original film was last examined in 1978 by photo experts hired by the House Select Committee on Assassinations. Based in part on that analysis, the panel concluded that Kennedy "was probably assassinated as a result of a conspiracy" and that "two gunmen" likely fired at him, but the technology of the time left the experts in doubt about whether Nix's movie captured those alleged marksmen — and the complete, original film disappeared without a trace. Only imperfect copies remain, including one that flashed on theater screens in Oliver Stone's "JFK." (New York Post)
Tesla opens Superchargers to Ford EVs in rare collaboration
Ford electric vehicle owners will get access to Tesla Superchargers in the U.S. and Canada in a new partnership that appears likely to accelerate adoption of Tesla's preferred charging setup. Charging access is widely seen as crucial to speeding EV adoption and Tesla has the largest network of chargers, although until recently it has been open only to Tesla owners. Tesla's plug is proprietary; other EVs use a different design. Ford said it favors Tesla's technology and is encouraging other automakers and charging equipment suppliers to adopt it as the new industry standard. Tesla CEO Elon Musk and Ford CEO Jim Farley made the announcement in a live Twitter Spaces discussion. Ford EV owners — including owners of the Mustang Mach-E crossover and the F-150 Lightning pickup — will get access to more than 12,000 Tesla Superchargers in the U.S. and Canada. Current owners will have to pay for an adapter that Musk said would cost "in the hundreds of dollars range." Starting in 2025, Ford said it will offer EVs with North American Charging Standard (NACS) connectors that work with Tesla Superchargers, "eliminating the need for an adapter." Ford said it's also taken steps to allow vehicle owners to pay for Tesla charging through the FordPass and Ford Pro Intelligence apps. Ford owners will still have access to the BlueOval Charge Network, which has more than 84,000 chargers. (Automotive News)
Meteorologists predict 'near-normal' season for 2023 Atlantic Hurricane Season, NOAA says
The National Oceanic and Atmospheric Administration is predicting a near-normal hurricane season for the 2023 Atlantic Hurricane Season. There is a 40% chance of a near-normal season, a 30% chance of an above-normal season and a 30% chance of a below-normal season. The National Hurricane Center is predicting between 12 to 17 named storms that have top winds of at least 39 miles per hour. Of those storms, five to nine are forecast to become hurricanes, including four major hurricanes at a Category 3 or above. This year is warmer than last year, creating conditions that could allow tropical systems to intensify. The wet African monsoon season is currently very active, which could help produce long-lived tropical cyclones. In addition, even though there is a developing El Nino, which usually suppresses the activity, the Atlantic still could see near-normal tropical activity. (ABC News)
Supreme Court rules against EPA in dispute over regulating wetlands
The Supreme Court on Thursday curtailed the Environmental Protection Agency's authority to regulate certain wetlands that qualify as "waters of the United States" under the Clean Water Act, curbing what has long been seen as a key tool to protect waterways from pollution. The high court ruled against the agency in a long-running dispute with Idaho landowners known as Sackett v. EPA. In an opinion authored by Justice Samuel Alito, the court found that the agency's interpretation of the wetlands covered by the Clean Water Act is "inconsistent" with the law's text and structure, and the law extends only to "wetlands with a continuous surface connection to bodies of water that are 'waters of the United States' in their own right." While the majority acknowledged that weather and climate events like low tides and dry spells can cause "temporary interruptions" between bodies of waters covered by the law, the court said that wetlands protected under the Clean Water Act should be otherwise "indistinguishable" from other regulated waters. The Supreme Court's ruling reverses a decision by the U.S. Court of Appeals for the 9th Circuit, which sided with the EPA. (CBS News)
Shaq gets served — again — in FTX lawsuit
After months of dodging court papers, the 7-foot-1-inch NBA legend, who's been surprisingly hard to locate, was served in connection with the FTX meltdown on Tuesday…while commentating on the Celtics vs. Heat playoff game at the stadium formerly known as FTX Arena. Along with 10 other celebrities, O'Neal is being sued for doing paid advertisements for FTX, the collapsed and allegedly fraud-riddled crypto company. He also received a second complaint about a supposedly scamming NFT venture. Attorneys have spent $100,000 sending more than two dozen process servers—people hired to notify defendants they're being sued—to Texas, Georgia, and Florida to try to hand O'Neal the court documents. One process server said he quit after receiving an "ominous" text message mentioning his wife from someone who seemed to know O'Neal. Attorneys said they succeeded last month when process servers threw the papers at O'Neal's car as he made a getaway, but his lawyers said it didn't count. (CNN)
A Miami zoo apologizes for kiwi petting encounter that angered New Zealanders
Officials at a South Florida zoo have apologized and promised to end its "Kiwi Encounter" experience after a viral video showed humans petting one of the threatened birds, which are a national symbol for New Zealand. Zoo Miami spokesperson said in a statement that they're sorry for the stress caused by a video on social media of people handling Paora, the kiwi bird under the zoo's care. "Though Paora has thrived at Zoo Miami while receiving the best care available, the development of the Kiwi Encounter was, in hindsight, not well conceived with regard to the national symbolism of this iconic animal and what it represents to the people of New Zealand, especially the Maori," the statement said. An online petition was started after a video posted on Twitter Monday showed the flightless, nocturnal bird being handled by visitors and kept awake by artificial lighting. The online outcry got the attention of New Zealand's Department of Conservation, which promised to reach out to the Association of Zoos and Aquariums to express concerns about Paora's housing. Paora is normally kept out of public view in a quiet area with a shelter that allows him to remain in relative darkness, Zoo Miami officials said. The zoo is planning to build a special habitat that will allow guests to learn about kiwi birds without any direct contact. (US News)
Elon Musk's brain-implant company, received FDA approval to begin its first-in-human study
The FDA approval "represents an important first step that will one day allow our technology to help many people," Neuralink said in a recent tweet, without disclosing details of the planned study. It added it is not recruiting for the trial yet and said more details would be available soon. The FDA acknowledged in a statement that the agency cleared Neuralink to use its brain implant and surgical robot for trials on patients but declined to provide more details. The critical milestone comes as Neuralink faces federal scrutiny following Reuters reports about the company's animal experiments. (Reuters)
Monday Is Magnificent With:
529 Day

Alligator Day

Ascension of Baha'U'llah

Coq Au Vin Day

Hamburger Day (Always Memorial Day)

International Day of United Nations Peacekeepers

Learn About Composting Day

Memorial Day

Paperclip Day

Prayer for Peace Memorial Day

Put A Pillow On Your Fridge Day
Historical Events
363 – Roman Emperor Julian defeats the Sassanid army in the Battle of Ctesiphon, under the walls of the Sassanid capital, but is unable to take the city.
1453 – Constantinople fell to Ottoman Sultan Mehmed II, ending the Byzantine Empire.
1660 – Charles II was restored to the English throne after the Puritan Commonwealth.
1721 – South Carolina was formally incorporated as a royal colony.
1765 – Patrick Henry denounced the Stamp Act before Virginia's House of Burgesses.
1790 – Rhode Island becomes the last of the original United States' colonies to ratify the Constitution and is admitted as the 13th U.S. state.
1827 – The first nautical school opened in Nantucket, MA, under the name Admiral Sir Isaac Coffin's Lancasterian School.
1848 – WIsconsin became the 30th state to join the United States.
1849 – A patent for lifting vessels was granted to Abraham Lincoln.
1852 – Jenny Lind left New York after her wildly successful two-year American tour.
1861 – The Hong Kong General Chamber of Commerce was founded, in Hong Kong.
1867 – The Austro-Hungarian agreement known as Ausgleich ("the Compromise") is born through Act 12, which establishes the Austro-Hungarian Empire; on June 8 Emperor Franz Joseph is crowned King of Hungary.
1886 – Chemist John Pemberton places his first advertisement for Coca-Cola, the ad appearing in the "Atlanta Journal".
1910 – An airplane raced a train from Albany, NY, to New York City. The airplane pilot Glenn Curtiss won the $10,000 prize.
1912 – Fifteen women were dismissed from their jobs at the Curtis Publishing Company in Philadelphia, PA, for dancing the Turkey Trot while on the job.
1913 – Igor Stravinsky's ballet Le Sacre du printemps is premiered. he performance sparked a riot in the audience as many felt its irregular beat and the percussive character was a sacrilege against music. Today, it is considered one of the key works of 20th-century art music.
1916 – The official flag of the president of the United States was adopted.
1916 – U.S. forces invaded Dominican Republic and remained until 1924.
1919 – Albert Einstein's theory of general relativity is tested (later confirmed) by Arthur Eddington's observation of a total solar eclipse in Principe and by Andrew Crommelin in Sobral, Ceará, Brazil.
1922 – Ecuador became independent.
1922 – The U.S. Supreme Court ruled that organized baseball was a sport, not subject to antitrust laws.
1932 – World War I veterans began arriving in Washington, DC. to demand cash bonuses they were not scheduled to receive for another 13 years.
1942 – Bing Crosby, the Ken Darby Singers and the John Scott Trotter Orchestra record Irving Berlin's "White Christmas", the best-selling Christmas single in history, for Decca Records in Los Angeles.
1951 – C.F. Blair became the first man to fly over the North Pole in single engine plane.
1953 – Edmund Hillary and Tenzing Norgay conquer Mount Everest. The first successful ascent of the world's highest mountain came after Tom Bourdillon and Charles Evans had come within 100 meters of the summit just three days previously.
1962 – Buck (John) O'Neil became the first black coach in major league baseball when he accepted the job with the Chicago Cubs.
1965 – Ralph Boston set a world record in the broad jump at 27-feet, 4-3/4 inches, at a meet held in Modesto, CA.
1973 – Tom Bradley was elected the first black mayor of Los Angeles.
1974 – U.S. President Nixon agreed to turn over 1,200 pages of edited Watergate transcripts.
1978 – In the U.S., postage stamps were raised from 13 cents to 15 cents.
1981 – The U.S. performed a nuclear test at the Nevada Test Site.
1985 – Thirty-nine people were killed and 400 were injured in a riot at a European Cup soccer match in Brussels, Belgium.
1986 – Colonel Oliver North told National Security Advisor William McFarlane that profits from weapons sold to Iran were being diverted to the Contras.
1988 – U.S. President Ronald Reagan begins his first visit to the Soviet Union when he arrives in Moscow for a superpower summit with Soviet leader Mikhail Gorbachev.
1988 – NBC aired "To Heal A Nation," the story of Jan Scruggs' effort to build the Vietnam Veterans Memorial.
1990 – Boris Yeltsin was elected president of the Russian republic by the Russian parliament.
1996 – Benjamin Netanyahu becomes Israel's prime minister. The conservative politician is criticized for hampering the peace process that former prime minister, Yitzhak Rabin, had promoted.
1997 – The ruling party in Indonesia, Golkar, won the Parliament election by a record margin. There was a boycott movement and rioting that killed 200 people.
1999 – Space shuttle Discovery completed the first docking with the International Space Station.
1999 – Olusegun Obasanjo wins Nigeria's first free elections in 16 years. The former Nigerian Army general and military ruler oversaw a democratization process that defines the country's political system to the present day.
2000 – Fiji's military took control of the nation and declared martial law following a coup attempt by indigenous Fijians in mid-May.
2001 – In New York, four followers of Osama bin Laden were convicted of a global conspiracy to murder Americans. The crimes included the 1998 bombings of two U.S. embassies in Africa that killed 224 people.
2001 – The U.S. Supreme Court ruled that disabled golfer Casey Martin could use a cart to ride in tournaments.
2015 – The Obama administration removed Cuba from the U.S. terrorism blacklist. The two countries had severed diplomatic relations in January of 1961.
Memorial Day Fun Facts
Memorial Day and its traditions may have ancient roots. While the first commemorative Memorial Day events weren't held in the United States until the late 19th century, the practice of honoring those who have fallen in battle dates back thousands of years. The ancient Greeks and Romans held annual days of remembrance for loved ones (including soldiers) each year, festooning their graves with flowers and holding public festivals and feasts in their honor. In Athens, public funerals for fallen soldiers were held after each battle, with the remains of the dead on display for public mourning before a funeral procession took them to their internment in the Kerameikos, one of the city's most prestigious cemeteries. One of the first known public tributes to war dead was in 431 B.C., when the Athenian general and statesman Pericles delivered a funeral oration praising the sacrifice and valor of those killed in the Peloponnesian War—a speech that some have compared in tone to Abraham Lincoln's Gettysburg Address.
The first Memorial Day took place in 1868.

Memorial Day was originally called Decoration Day.

It became known as Memorial Day after World War II.

Waterloo, New York, is considered the birthplace of Memorial Day.

Memorial Day was officially recognized as a federal holiday in 1971. Memorial Day is a federal holiday in the United States.

Memorial Day is the unofficial start of summer in the United States.

The National Moment of Remembrance, which happens on Memorial Day, was established in 2000.

The flag is flown at half-staff from sunrise until noon on Memorial Day.

Many people visit cemeteries on Memorial Day.

There's an annual wreath-laying ceremony at the Tomb of the Unknown Soldier on Memorial Day.

Memorial Day and Veterans Day are not the same. Memorial Day honors and mourns the military personnel who lost their lives serving the United States.

Memorial Day is a day of solemn remembrance.

Memorial Day occurs every year on the last Monday of May.

Canadian poet John McCrae introduced red poppies for Memorial Day. The practice of wearing red poppies on Memorial Day originated from John McCrae's 1915 poem 'In Flanders Fields.' Similarly, people in Canada, wear red poppies to honor its soldiers on Remembrance Day in November every year.

Memorial Day used to be associated with picnics. During the early years of Memorial Day, holding picnics at cemeteries was a common Memorial Day practice. Today, there are still some people in the rural areas of the South that continue this tradition every year.